The BSA aim to bring together the whole school community, whether that be to have fun, to meet other parents for support or to fundraise to enable school to buy extras for our children at school. All parents are automatically part of the BSA and we hope you will join with us for at least some of our activities.
This page shows you how we are fundraising.
We have the ability to accept donations via Paypal:
Sponsor Natty
Our BSA Chair's son Natty, who is a current Bishopswood student, completed a sponsored bike ride on Easter Sunday to raise funds for the school. Through the support of Charlotte's tandems (http://charlottestandems.weebly.com/) and Marlow Wheels for All (https://cycling.org.uk/locations/marlow-wheels-for-all) Natty initially learnt to ride a two-wheel tandem with James. Just before the pandemic he managed his first few metres on a two-wheel bike, before progressing to learn about the need for brakes(!), and then gradually develop his confidence. Natty has now perfected the art of overtaking and racing his daddy! To celebrate Natty's cycling skills James has set up the following Just Giving page: https://www.justgiving.com/fundraising/nattycycleride
to support Bishopswood special school. Please visit this site and support your school, or contact James on bsa@bishopswoodschool.co.uk if you would like to make a BSA direct donation.
Natty successfully completed his 10 mile sponsored cycle ride from Dorchester to Abingdon on Easter Sunday without any issues – ended the ride looking like he was ready for the next 10miles! They have almost completed task of collecting sponsorship money, which is almost £1,500.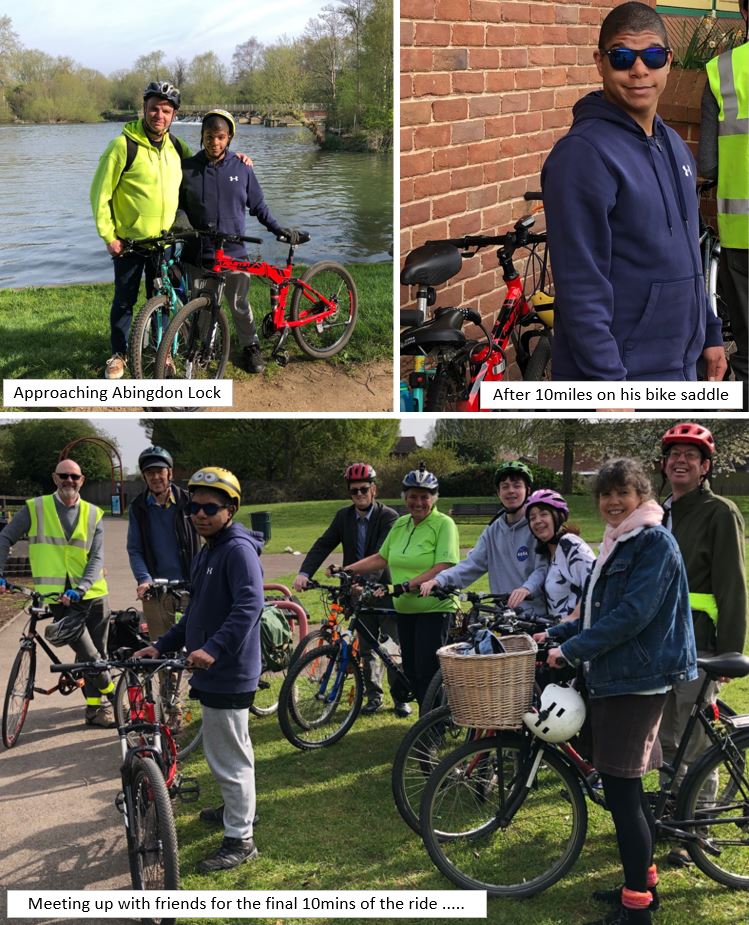 Many thanks to the WI for a recent donation in memory of Barbara Pike. Barbara previously taught at Bishopswood and her daughter Lizzie attended the school .